Pensions & Investment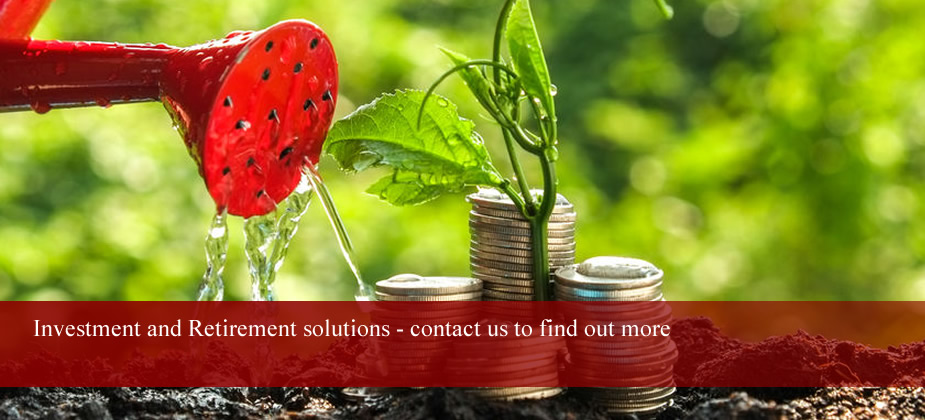 You may be wanting to invest your savings, save in a pension or decide on the right retirement plan.
We can provide the right advice at the right time!
When investing, the first question we would ask you is "what are you trying to achieve?".
Do you require investment advice for Growth or Income or maybe a combination of both.
If you are investing for:
simply a better return
wedding anniversary
greater income in retirement
a special holiday
child savings
Whatever your requirements we are able to offer the right help on various types of investments from Unit Trusts, Bonds and ISAs. As an Adviser our job is to help you achieve your ambitions. Your attitude to risk is important, as is your need for income or capital growth.

If considering your retirement needs, you may be:
employed
self-employed
in a partnership
or a company director.
The fact is that most people retire on less income than they would like. It is vitally important to obtain the right retirement financial planning advice as early as possible. If you are approaching retirement, you may be considering your retirement options and how to invest for your retirement.
Some of the key retirement factors to consider are:
How much income do you require.
What effect will inflation have.
Do you need flexibility.
What age do you wish to retire.
Irrespective of your career stage, or existing arrangements, we can provide comprehensive pensions advice.
**************************
David S Lowe Financial Management is authorised and regulated by the Financial Conduct Authority and is entered on the FCA register (www.fca.org.uk/register/) under reference 458258.
For advice on any of the above, Contact Us now.