How do I buy a house?
Choosing your home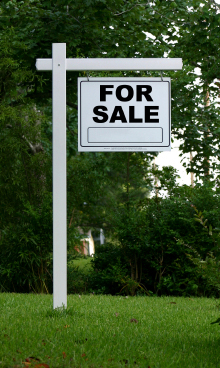 Once you have decided you would like to buy a property you need to start saving for a deposit. At the present time there are no 100% mortgages so you need to save at least 5% deposit. As a rule of thumb the larger your deposit the lower the interest rate charged on the mortgage by the lender.
The amount you will be able to borrow is based on your earnings either on your own or jointly with a partner. A lender will also take into account your monthly financial commitments such as personal loans, car loans and credit cards.
You need to know how much you are able to spend on buying a property before you start your search as this prevents possible disappointment later.
It is also possible for parents to act as guarantors where they agree with the lender to pay the mortgage themselves if you are unable to pay. This may mean you are able to get a mortgage to buy a property which you would have not be able to do based purely on your own income. But you still need a deposit.
Some parents may also be prepared to gift the deposit required for you to buy your first house.
You can also buy a property with a friend, partner or family member which usually means you each pay half the required deposit and you can get a bigger mortgage than you would have been able to do buying on your own. It is however important in this case to make sure that the legal documents contain details of how you would split the equity when you sell the property and what would happen if one of you wanted to move out of the property or to buy the others share. This prevents conflict at a later date.
Whether you are a first-time buyer or are considering moving to another property it is very important that you make an informed decision about your property requirements. We recommend that you make a list of exactly what you want from your new property. This can save you both time and money during the decision making process.

Things to consider:
Location
Type of property (detached, semi-detached, house or bungalow, old or new)
Number of bedrooms
Size of garden
Garaging and parking
Transport routes
Schools
Shops and leisure facilities
Looking for a property
You will need to decide if you would prefer to buy a new property or an older property.
A new home is just that. NEW. It will have a new kitchen with new appliances, a brand new bathroom, new heating system and wiring, etc. You will probably not have to spend any money on repairs for the next few years and all new houses come with a 10 year warranty which covers any major defects with the property.
New houses are often more expensive as you have to pay for all those new fixtures and fittings and also the carpets, curtains etc which the builder has included and which you are paying for as part of your mortgage.
One thing to consider about a new property is that there is little possibility of improving the property to add value.
But if your cannot face doing any refurbishment work then a new property is probably suitable for you.
Older properties often need some degree of modernisation but if you are willing to take on the work you should end up with a unique house which is exactly to your taste. Taking on a renovation often means you are able to live in a house which you would not have been able to afford if it had already been renovated by the seller and was in pristine condition. Your renovation of the property may also increase it's value.
You should however take into consideration that some renovation work can be quite expensive, for example a new roof or a new kitchen and if you do not have the necessary skills yourself you will have to pay an expert to carry out the work for you. You may also have to live in an unfinished house for quite a while whilst the renovation takes place.
When viewing any property that is currently occupied you need to be able to look beyond the current owner's taste in wallpaper, furniture and carpets as decoration and carpets can easily be changed and it is also important not to buy a property just because the current owner has good taste in furniture and the latest electronic equipment, as once the seller has removed their furniture and other belongings the property it will look totally different.
If you walk into a property that is full of clutter, has walls painted in awful colours or which smells of yesterdays cabbage don't let these things put you off what otherwise could be the ideal property. You are not buying the clutter and you may not cook cabbage so banish them from your mind.
Where to look
Local estate agents and the internet are the first places to start looking for a property. Most estate agents have mailing lists and will contact you when a suitable property becomes available. You can also register with internet sites who will send details of suitable properties by email.
Look at lots of properties before you make your decision and when you find one you like arrange a second viewing at a different time of day. Make sure you look around the immediate area. It may be helpful to take a friend or relative along to the second viewing to give you another opinion.
Making an offer
When you have found the right property for you, telephone the estate agent and make an offer. If the property needs modernisation or has any obvious defect you should base your offer on what you think it will cost you to bring the property up to a reasonable standard.
If your offer is accepted you should ask the estate agent to take the property off the market and not show any other prospective buyers around the property. This minimises the danger of another buyer offering a higher offer which the estate agent is legally bound to pass on to the seller. This is called gazumping. In England, Northern Ireland and Wales you are not legally bound to proceed with the purchase of any property on which you have made an offer at this point nor is the seller legally obliged to sell the property. In Scotland if your offer is accepted it is legally binding so you need to have the property valued before you make the offer.
The next stage
At this stage you apply for your mortgage and the lender will value the property to make sure that it is worth the price you are prepared to pay. You will have to pay for the valuation at this stage. If the valuation is satisfactory you will then be sent an offer of mortgage.
A basic mortgage valuation will not tell you of any problems with the property but they may ask for further reports for example if they suspect there is a problem with damp they may ask for a damp and timber report and if the electrical wiring is old then they may ask for an electrical report.
If you would prefer a more detailed report on the condition of the property then you will have to pay for a homebuyers report which will provide a more comprehensive report on the condition of the property or you may prefer a full structural survey to be carried out. Both these types of survey are more expensive than the basic mortgage valuation.
At this stage your solicitor will be checking the title deeds of the property and carrying out searches with the local council to see if there are any planning or other issues which may affect the property. They will liaise with the seller's solicitors.
The final stage
Once your solicitor is satisfied and you have received your offer of mortgage you will sign the contract. The seller will also sign the contract and the two solicitors will exchange these contracts. Once the exchange of contracts has been done you are legally obliged to buy the property and the seller is legally obliged to sell.
You will also need to pay your deposit to your solicitor if you are a first time buyer at the time of signing the contracts.
The completion of the sale and purchase usually happens a few weeks later when the mortgage money is paid to the seller and you receive the keys to your new home and can more in.

Your home may be repossessed if you do not keep up repayments on your mortgage.
For mortgages we are normally paid by commission. We charge a £99 non refundable fee at application. Other charges may apply in certain circumstances - ask for details.
David S Lowe Financial Management is authorised and regulated by the Financial Conduct Authority and is entered on the FCA register (www.fca.org.uk/register/) under reference 458258.
The FCA do not regulate some forms of Mortgage.
For advice on any of the above, Contact Us now.