Place an online Mortgage Enquiry
Details submitted through this form are confidential. Any information collected will be used solely for the purposes of providing background information when contacting you to arrange an appointment / advice.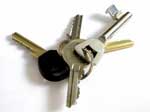 We offer a full advice & recommendation service in all cases in order that we can make an informed decision with you about your financial planning needs or mortgage.
To enquire simply complete the brief questionnaire below and click the 'Submit' button. Alternatively you can contact us by telephone on 01422 378642.


Your home may be repossessed if you do
not keep up repayments on your mortgage.
For mortgages we are normally paid by commission. We charge a £99 non refundable fee at application.
Other charges may apply in certain circumstances - ask for details.
David S Lowe Financial Management is authorised and regulated by the Financial Conduct Authority and is entered on the FCA register (www.fca.org.uk/register/) under reference 458258.
The FCA do not regulate personal loans or some forms of Mortgage.
For a FREE initial discussion or to answer any
questions, please contact us by email at:
or by phone on:
01422 378642