Remortgaging
Moving your mortgage to a different lender without moving house can be relatively easy.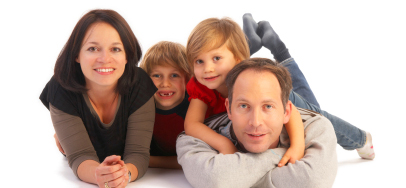 If you have had your existing mortgage for some time and are paying your current lenders Standard Variable Rate or you have come to the end of a discount or fixed rate scheme you may have a wide choice of new mortgages to consider. Remortgaging is often the most effective way to save yourself a substantial amount of money by reducing your monthly mortgage repayments.
Before applying for a mortgage with a different lender you should ask your existing lender if they can offer you a reduced mortgage rate which will cut your monthly payments.
You should check with your existing lender if you will have to pay a penalty charge to change to a different lender. If you have had your current mortgage for a short time you may be tied into a special rate deal with a penalty for repaying your mortgage before the special rate finishes. Some lenders may charge redemption penalties even after a special rate deal has ended and some also charge a fee for redeeming a standard rate mortgage to dissuade you from moving your mortgage.
Any new lender will need to carry out a valuation of your property and this can be free of charge in many cases paid for by the new lender.
You will need a solicitor to handle the legal paperwork involved in changing your mortgage lender but in many cases this will be provided and paid for by the new lender.
In most cases changing your mortgage lender is relatively easy and hassle free.
It takes on average about 6 weeks to complete the process.
Your home may be repossessed if you do not keep up repayments on your mortgage.
If you are remortgaging to raise capital (for example for home improvements) you need to consider keeping your existing mortgage and lender and taking out a secured loan to run alongside your current mortgage. Which route you take will be dependent on your current interest rate and the second charge interest rate and if any penalties will be payable to your existing lender.
For mortgages we are normally paid by commission. We charge a £99 non refundable fee at application. Other charges may apply in certain circumstances - ask for details.
David S Lowe Financial Management is authorised and regulated by the Financial Conduct Authority and is entered on the FCA register (www.fca.org.uk/register/) under reference 458258.
The FCA do not regulate some forms of Mortgages.
For advice on any of the above, Contact Us now.